Former Franchisee and Marketing Professional Tapped to Accelerate Growth of Business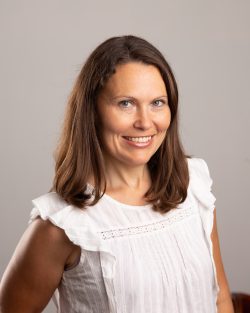 SRP is pleased to announce the addition of seasoned photography professional, Elizabeth Bailey to our corporate team! Serving in a dual capacity as Director of Territory Development and Chief Marketing Officer, Bailey joins company founder, Melissa Tash to focus on the next level of growth for the 17-year-old school portrait franchise. As a former franchisee of the company, Bailey has an intimate knowledge of Spoiled Rotten Photography's history, core values, operations, training and prospects for the future. Meet Our Director of Territory Development
Bailey and Tash first met at a photography workshop in 2012. A year later, Bailey became Spoiled Rotten Photography's first Georgia franchisee – quickly building a solid following among local schools in and around Alpharetta. After seven years in business, earlier this year, she sold her franchise to two of her lead photographers and moved to Birmingham, Alabama. It wasn't long before Tash reached out to her with an idea to grow Spoiled Rotten Photography in exciting new directions.
"Elizabeth's experience, skills, vision and positive attitude for helping others makes her the perfect candidate to take on this new role in our company," said Tash, President of Spoiled Rotten Photography. "From the first time I met her, I was immediately impressed by her desire to add value to every encounter and make a connection with every person she meets. She is a passionate servant leader. Add to that her innate understanding of creating a strong brand and her gift for building relationships both among our franchisees and with clients, and I believe Elizabeth has all the right tools to be wildly successful helping Spoiled Rotten Photography grow into a national brand."
In her new role, Bailey will help build the Spoiled Rotten Photography brand through primarily digital marketing focused on growing the company's social media following, content development for the SRP website, video creation, e-mail marketing and more. She will also target key markets for development, endeavor to woo new franchisees, aid in onboard training and help new franchisees establish accounts within their markets. Included among those first key markets for development are St. Louis and Kansas City, Missouri; Austin and San Antonio, Texas; and Phoenix, Arizona. Among one of her first acts as Director of Territory Development and CMO, Bailey helped land a national account with Little Sunshine's Playhouse and Preschool. One of its schools had been a long-time client of hers when she was a franchisee in Georgia. Meet Our Director of Territory Development
"Spoiled Rotten Photography is Melissa's brainchild," said Bailey. "I am honored that she trusts me to take the vision she has for this company and help her share it with others, all while striving to keep SRP relevant, helping current franchisees remain successful, motivating prospective franchisees to see the possibilities and exploring partnerships with additional preschool chains. What excites me most about my new role is the opportunity to work with existing and up-and-coming franchisees. I feel like I've lived and breathed this business for so many years, I view this new job as an opportunity to help others find success and fulfillment. I'm quickly finding that every day with Spoiled Rotten Photography offers new challenges and excitement."
When not training new franchisees or helping current franchisees market their newest photography sets, Bailey can often be found outdoors exploring with her two daughters. She enjoys running, traveling, cooking, photography and blogging about all her passions.