Spoiled Rotten Photography is thrilled to introduce our NEWEST owner, Ashley Babineaux, of Austin, Texas!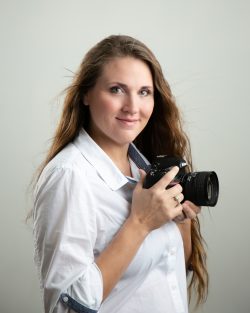 "We are very excited to add Ashley to our family of photographers.  Ashley is fun, she's focused, and she's a force to be reckoned with!" said Spoiled Rotten Photography's founder, Melissa Tash, adding, "Texas is the land of opportunity, and Ashley is ready to seize the day!"
Ashley adores kids, and they LOVE her, too!  The mom of two sweet girls, she knows what it takes to capture the sweet, innocent, pensive and peppy personalities of children.
Spoiled Rotten Photography brings a new fresh look in classic portrait photography to schools, preschools, mother's morning outs and day cares.  We are a family of local professional photographers who ADORE children. We're on a mission to capture the very best of every child, every time. We are creating a new generation of "school" pictures that moms and dads LOVE!  We believe every child should have beautiful portraits that reveal who they are on the inside — portraits that families will hang on their walls [forever].
Schedule your school for BOUTIQUE portraits on our Daydream Set!
Ashley is now scheduling our spring set, Daydream.  We bring the studio to your school!   Parents LOVE having this service at their schools!  Schools LOVE how easy the sessions are, and how HAPPY their parents are!
Cap and Gown Portraits
We also offer them most adorable Cap & Gown sessions, ever! Click HERE for more info on our Little Graduates Sessions!
Need a Custom Session?
Ashley is also available for Custom Sessions.  Need an updated family portrait?  Have a graduating senior?  Celebrating a birthday?  Call him today!
Call Ashley Today!
Families and school directors/principals who are interested in meeting Ashley are encouraged to call (512) 736-5244 or e-mail Ashley@SpoiledRottenPhotography.com.  Ashley welcomes the opportunity to work with you and can't wait to show you what she can do!
—————–
Spoiled Rotten Photography studios are locally owned by professional photographers who specialize in boutique school and preschool portraits.  We are currently located in: Huntsville, AL, Birmingham, AL, Jacksonville, FL, Alpharetta, GA, Buckhead, GA, Colorado Springs, CO, Denver, CO, Castle Rock, CO, Charlotte, NC, Charleston, SC, Columbia, SC, Franklin, TN, Austin, TX, Plano TX, Frisco, TX, San Antonio, TX, Katy, TX, Kansas City, KS, St. Louis, MO, Springfield, MO, Northwest, AR, Phoenix, AZ, Warren, OH and Cleveland, OH.  For more information about Spoiled Rotten Photography, please visit our website:
www.SpoiledRottenPhotography.com
  For franchise information please
CLICK HERE.