How do you become Spoiled Rotten?
It starts with ambition.  Eleven days and 5200 clicks of the camera later, it ends with authenticity.
Some companies provide a manual, some have a mentor "show you the ropes" and some go above and beyond.
Spoiled Rotten Photography franchise owners and photographers completed the first two week session of intense photography franchise training training in July.  They left feeling ready, confident, and excited to begin a new journey for their families and the families and communities they will serve.  They walked away with a better understanding of the profession they love and with the skills and determination to provide the beautiful and authentic portraiture that is the foundation of Spoiled Rotten Photography.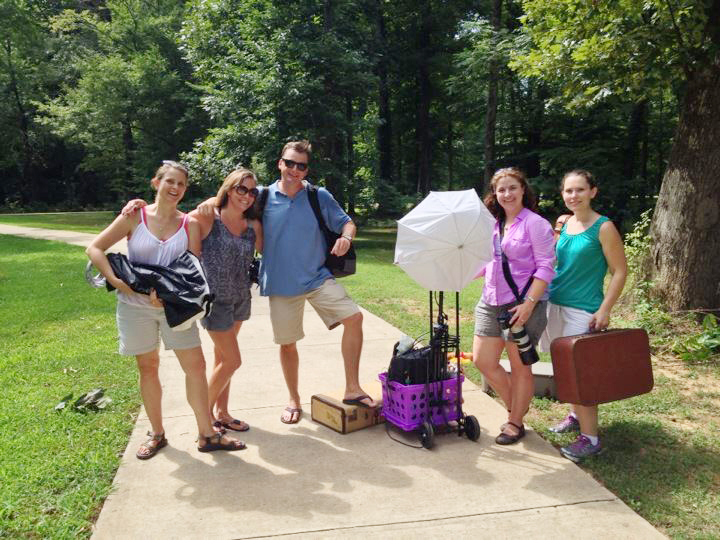 Over the course of two weeks, we studied photography concepts, studio lighting, natural lighting, digital workflow, portrait retouching, customer care, kid wrangling, posing, accounting, insurance, taxes and many other elements necessary to operate a Spoiled Rotten Photography franchise.  We trekked through preschools and public greenways, and even slogged through a knee-deep creek to give our models an authentic setting and the Spoiled Rotten treatment.
       Below are a few images of the gracious models that helped with our training sessions.  These are in-studio portraits taken on our new fall set, Old World Charm: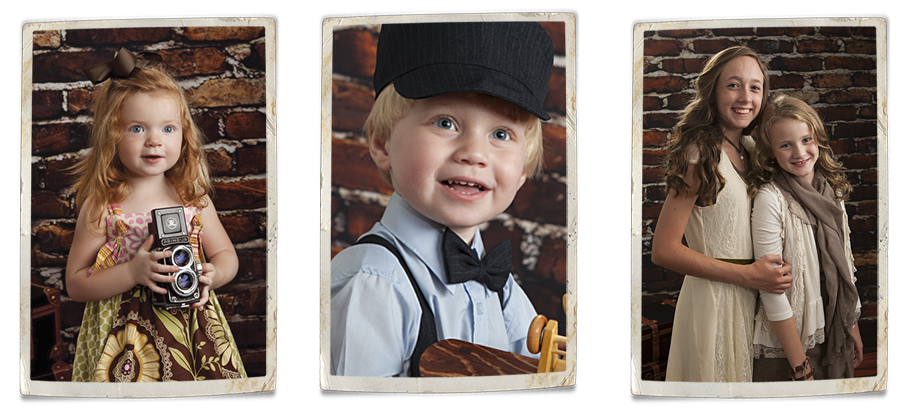 And here's a few from the outdoor sessions.  We loved working with all of our models!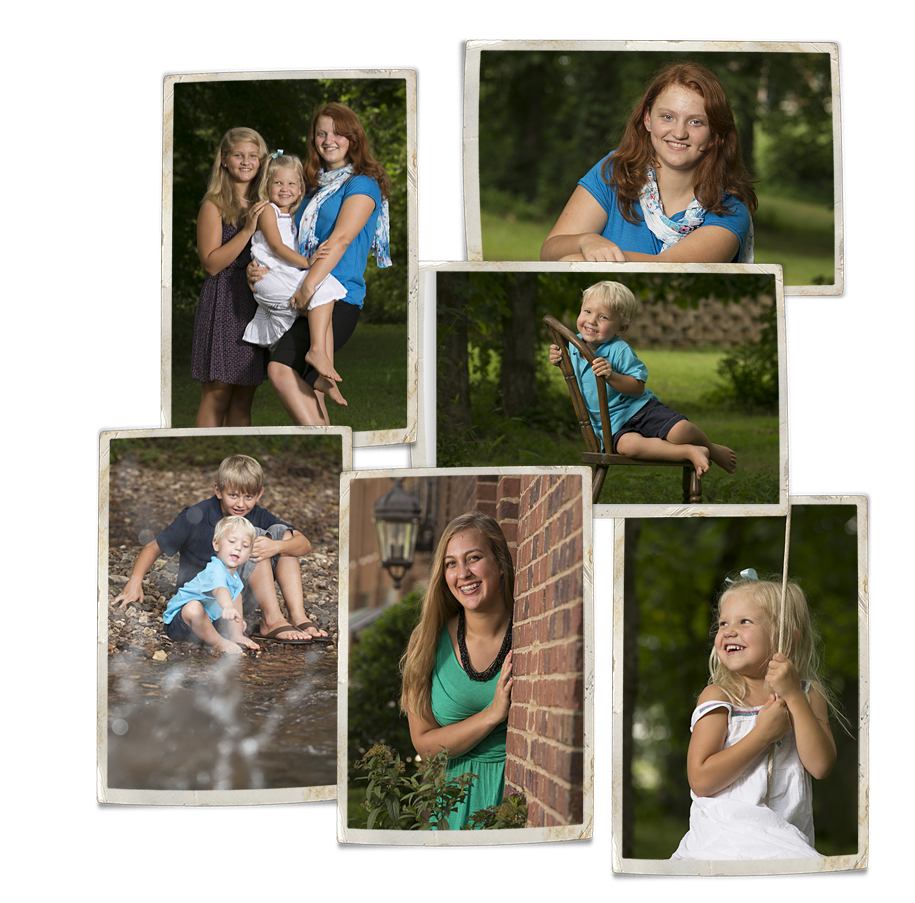 Spoiled Rotten Photography was built on a few core values.  When we award a franchise to a prospective owner, we work hard to ensure their core values align with ours.  These core values include respect, advocacy, legacy, integrity and excellence.  We used our training session  as a perfect opportunity to practice advocacy, which to us means….
Generously donating time and talents to better our community.
Compassionately assisting and lifting up those who are less fortunate and inspiring others to do so, as well.
Embracing philanthropy as a way of life, not a function of our job.
       Through the Junior League of Huntsville, we learned of a childcare center that served hardworking, mostly single, parents living at or below the poverty level.  When I talked to the director of the daycare, she told me they NEVER had a photographer come to their facility to take photos.  She said the parents weren't able to purchase even the smallest packages, so they just did not have this service.  We said, "PERFECT!  We want to photograph your sweet children and give the parents beautiful portraits!"  So that's what we did.  And it was fabulous!  We hope our portraits are as great a blessing to these families, as their children were to us!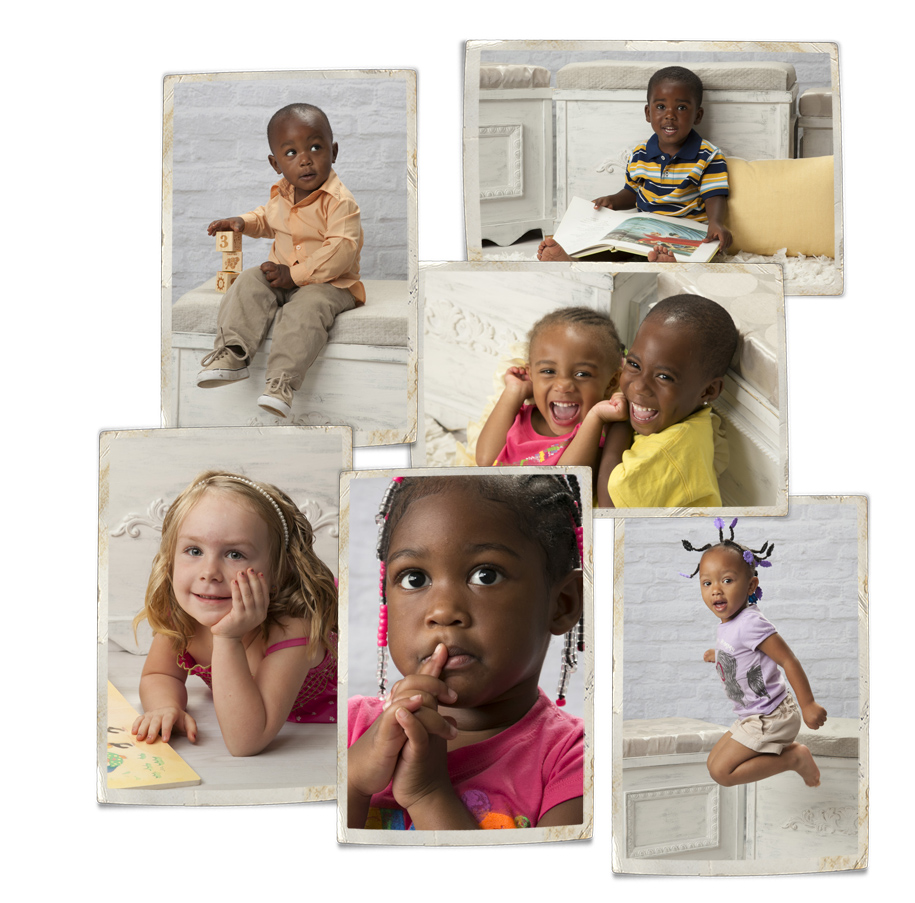 Through our founder's place of worship, 100x Church, we learned of an amazing ministry to preschoolers, where the staff not only cares for these precious children and prepares them for school, but also teaches character development, as well.   We teamed with the Academy for Learning and Character Development to hone our outdoor session skills.   This sweet center is full of boys!  We had a great time practicing our Campus Candids set up… and captured some beautiful images to give to their parents: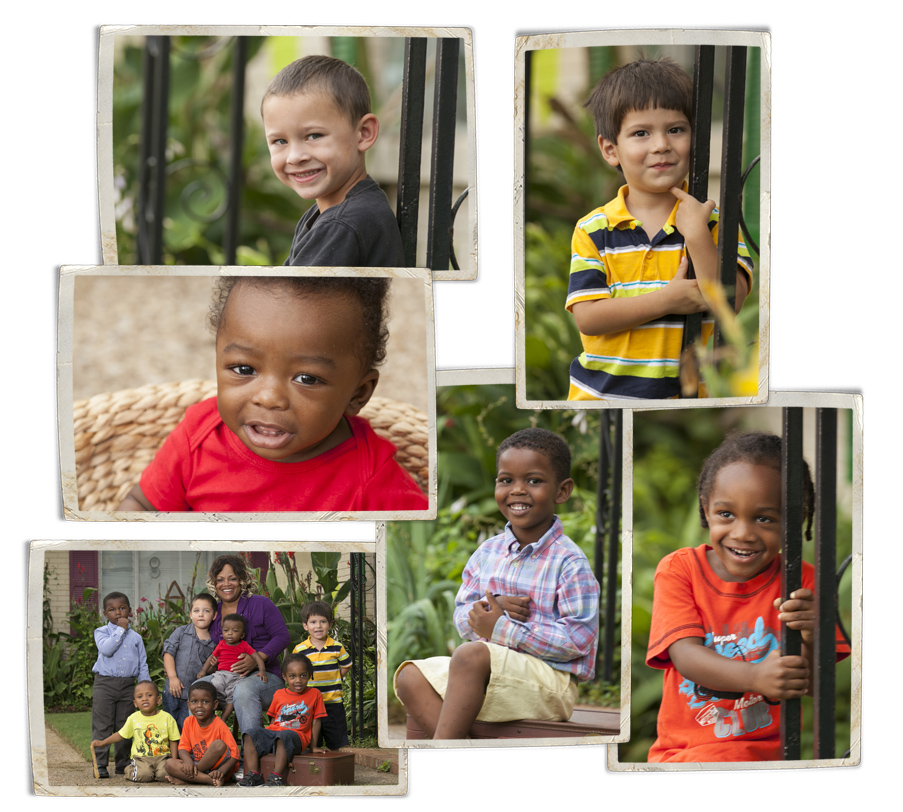 Our training wouldn't be complete without a large-family, outdoor session.  We considered running a facebook contest to attract a deserving family that wanted a portrait.  As we were putting our contest together, a fellow photographer called and said she had a family that wanted a portrait made of their 2 year old foster child who was blind, deaf and about to go on a ventilator.   When I called the mom to talk about the portrait, she said she would really love a portrait of her entire family (or all that she could gather).  Again, perfect!  This amazing mom and dad are raising 9 children in all, some biological, some adopted, and one foster child.  We were delighted to photograph this sweet family!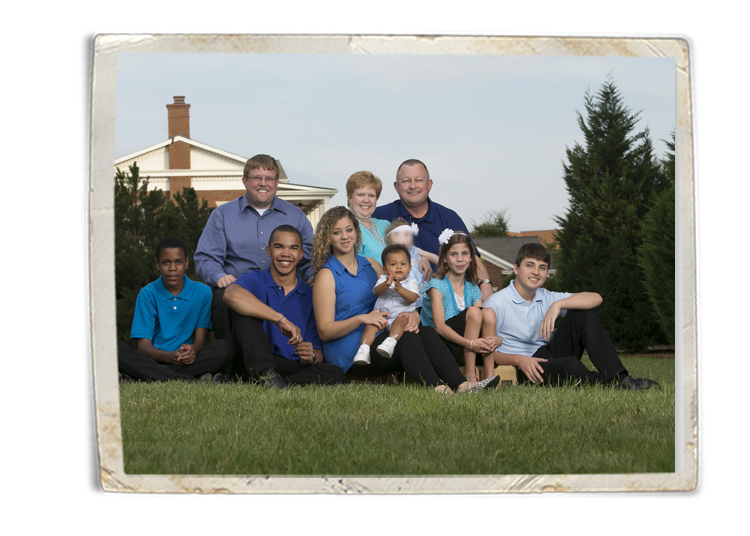 So, in all, we shared 11 days and over 80 hours of learning, fun and laughter, shared meals and precious memories… all while learning the ins and outs of operating a Spoiled Rotten Photography Franchise.
As we look to the future, our next franchise owner training is scheduled for January, 2014.  We are targeting Birmingham, AL, Rome, GA and Chattanooga, TN for our next expansion.  If you know of a highly motivated person who loves children and photography, please send them our way.  We'd love to meet them!